Adaptability.
It was the first word that popped into my head when I asked myself what word could best describe my 2018. Adaptability has never come easily to me — I've always been someone who loves to stay with what works and what's classic. I distinctly remember all of the difficult transitions I had and the tears that came along with them: my parents chopping down the plum tree in my front yard because it was too messy and the neighborhood boys were always climbing it; switching schools in fifth grade; realizing high school was over; listening to the announcement on Good Morning America that the organization I loved would be changing dramatically.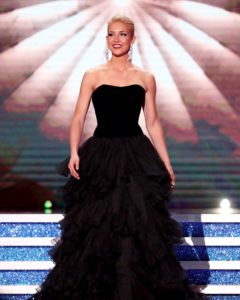 Change has been difficult for me to come to terms with throughout my life and the past year has been filled to the brim with all types of change. More than anything this year, I've learned how to adapt and also how to tailor my circumstances to fit me. There is a lot I've learned and I wanted to share some of my thoughts regarding the ability to change and embrace change.
1. Attitude Determines Outcome
In any situation in life, it's easy to look at what's happening and ask, "why me?" I had that happen multiple times especially leading up to Miss America.
Preparing for Miss America, the only thing constant was change. The format of the competition was changed multiple times leading up to and during the actual competition, the rules, the scoring, the stage setup, the filming…everything. My Miss America sisters and I didn't know what we were competing for since the competition was very much like a specter that changed shape every day. Naturally, I felt very frustrated at times with what was happening. Sometimes I wished that I had won Miss Utah 2016 or 2017 so that I could've had a "real Miss America experience."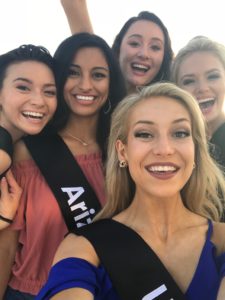 But then there was a moment at Miss America that truly changed my perspective. I was sitting in front of my dressing room mirror right after another competition change had just been announced. I was frustrated and wanted to complain, but then I thought about the 51 other women I competed with at the state level and realized that even though the Miss America Competition was a completely different beast…at least I had the opportunity to compete. At least I got to sit across from Miss Iowa and next to Miss Minnesota. At least I got to set foot on the Miss America stage.
I also realized that God had placed me in this position for a reason. Even though it had been a bumpy ride, I still knew that there was a purpose in being chosen as Miss Utah 2018; I knew I could handle it. I decided that I didn't want a bad attitude to destroy my Miss America experience or my year as Miss Utah.
2. Making My Role Adapt To Me
Change can just happen to us or we can determine how it affects us and how we respond to it.
When I first became Miss Utah, I was obviously so excited but also very intimidated. It felt like I was frozen in place and wasn't sure what to do. I felt like I had to live up to the legacy the women I admired so much had left — including my Mom — and I was so intent on not screwing it up that I focused too much on how I was perceived rather than my job. My intent to fit what I believed to be the ideal mold only made me frustrated and distracted me from my role.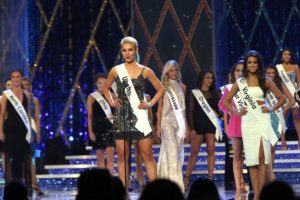 I can't recall a particular date or time where I realized that I didn't have to fit into a cramped box of who I thought Miss Utah was… I just know that something finally clicked. I remembered that the judges picked me as I was for the role and it was for a reason. We had already had a Miss Utah 2013 and 2017 and now it was time for Jesse Craig's spin on the role. I realized that It's okay that I'm not an extrovert; it's okay that social media didn't come naturally to me; it's okay that I have a different style and approach to my role.
I decided to focus on becoming Jesse Craig first and Miss Utah second rather than the other way around. I capitalized on my hobbies and strengths: event planning, service, writing, podcasts, outreach, etc. And you know what? I fell in love with my job because it was mine. We're told from the time we can walk to "be ourselves," and it's funny that I forgot that initially. But I'm glad that I FINALLY remembered and made this unique opportunity adapt to me.
3. Focusing On What's Important
Coming to terms with all the changes in the Miss America Organization has been no easy task. There are still days where anger flares up inside me or where I feel discouraged. But you know what? It does no good to be angry. The anger takes away from what's most important: doing my job.  Even though I haven't necessarily agreed with the different changes taking place, I wanted to make the most of my time as Miss Utah; I would rather focus on my job than on the negativity that has surrounded MAO for the past year. When I focus on how I can make a difference with the opportunity that I've been given and let go of what's outside my control, that's when I find the most success. And so even though you wouldn't find the word "optimism" in Merriam Webster's definition of "adaptability," I believe that successful adaptability almost requires it. Changes may happen that we don't agree with but we can either let them spiral into negativity or make us stronger.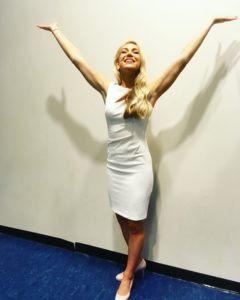 In July, I visited Southern Utah and saw a tree that grew out of a rock. It was twisted and imperfect, but it was determined to grow. That tree taught me an important lesson regarding my year as Miss Utah: the beauty of adaptability lies in the fact that you can adjust your lifestyle to the new circumstances without really changing who you are or letting it dampen your attitude.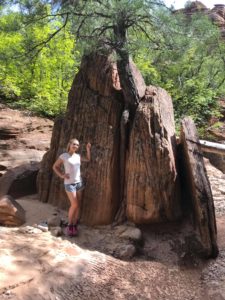 I'm by no means perfect but I'm grateful for what I've learned over the past six months as Miss Utah and am looking forward to the next six months.
Love,
Miss Utah 2018
Jesse Craig