Hello Utah! I am Jesse Craig, your Miss Utah 2018. Becoming Miss Utah is something I have prayed and hoped for on each 11:11 PM and visualized coming true for years now… I can't believe it's finally happened.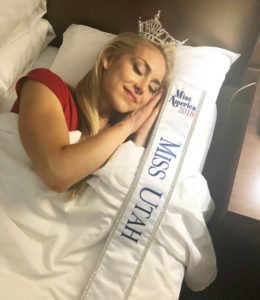 Throughout the year, I will be sharing blog posts about my various adventures throughout the state, pageant pursuits, and thoughts that pass through my brain. To kick things off, I wanted to write a get-to-know-you post with 16 (my lucky number) interesting things about me that you maybe didn't know:
1. I competed for Miss Utah three times.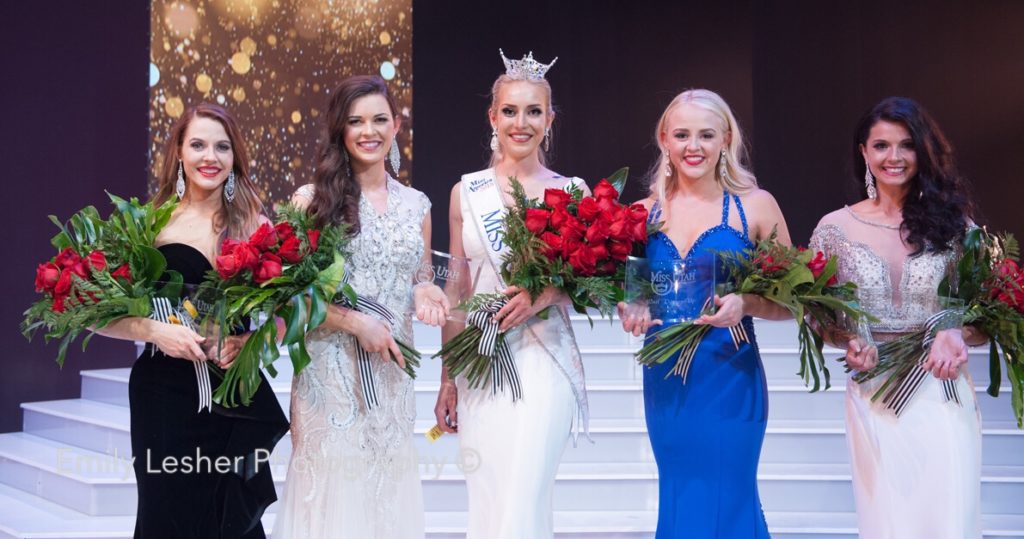 The third time's a charm — they weren't kidding! I'm so grateful for the experiences I had as Miss Orem, Miss Greater Salt Lake, and Miss Timpanogos. Each year I got to know myself better, gain confidence, network, and become a more refined version of myself; learning how to best help others and focus on their needs rather than my own has been one of the greatest gifts that I've received from this organization. Competing for my third time, I decided that I was going to have fun! I obviously wanted to win, but I would have been happy no matter the outcome. I believe that focusing on finding the joy in the experience, rather than stressing about the outcome, was the key to success.
2. My platform is "Get Up and Serve: Increasing Young Adult Involvement."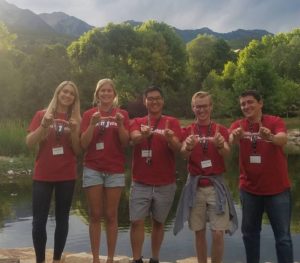 I'll be dedicating an entire post to my platform, but briefly, the purpose of my platform is to help young adults get involved and stay involved in community service. I think young adults often get overlooked when it comes to service but, in my opinion, it's my demographic that needs it the most. I've loved promoting my platform for the past several years at a local and state level. I'm currently working to establish Utah's first ever "Day of Service" and am excited to work with UServeUtah to make this happen. 
3. I competed in the Miss Utah's Outstanding Teen program.
The greatest lesson I learned from competing in the teen program was that you can walk away with nothing tangible and still feel like you won by the way you treated people. I never placed in the competition or won any type of award, but I had the best time getting to know my sister queens and the experience was positive because of the attitude I chose to maintain.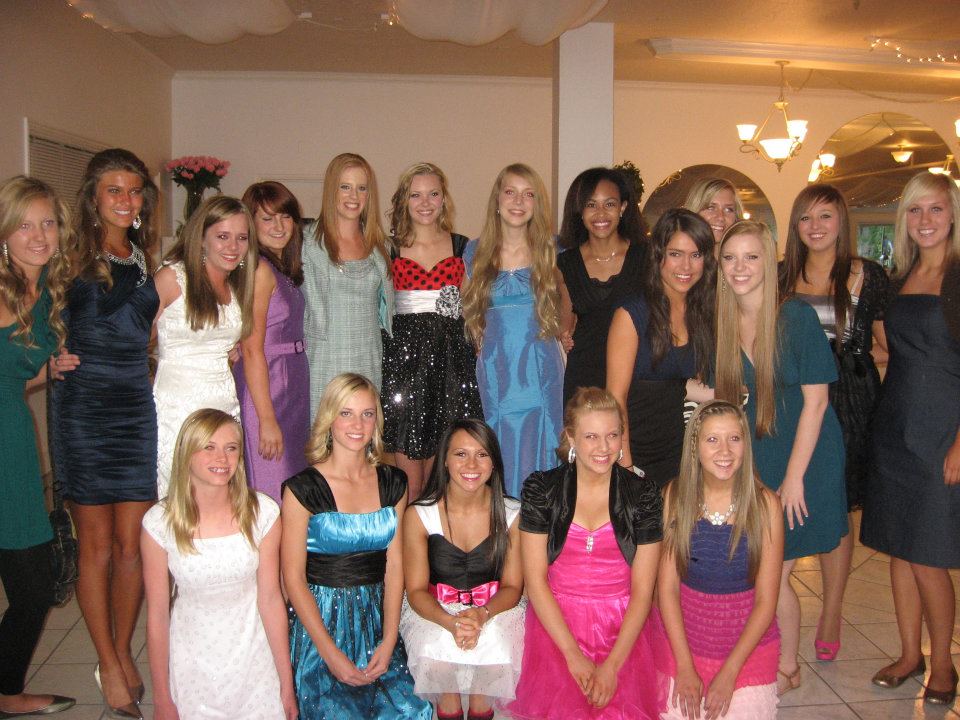 4. I had a brief bout with thyroid cancer.
In 2011, a weird lump appeared in my throat which led to a summer filled with tests, ultrasounds, poking, and prodding. We decided that because I was experiencing the early stages of cancer, it was best that I have my thyroid removed. I still have the scar on my neck and take a thyroid supplement (aka my gratitude pill) each morning. The experience changed my life for the better and taught me the greatest lesson I've ever received on gratitude.
5. I love writing.
If you follow me on my personal social media accounts, you know that I love writing and wrote for the online magazine, Her Campus Utah, for three years. I love writing about politics, love, food, and more; short stories have also been one of my favorite types of expression since I was a little girl.
6. I am a University of Utah graduate.
GO UTES! I love the University of Utah and owe so much of who I am to the past four years spent at the U. I  double-majored in Economics and English and graduated Cum Laude honors this past May. I spent most of my time serving with student governments and councils such as ASUU, UPC, the Bennion Center, and more. The people I met through these organizations and everything that we accomplished together will always be the highlight of my experience at the best university in Utah.
7. My mom, Elizabeth Johnson Craig, is Miss Utah 1991.
I like to joke and say that I grew up in the Miss Utah organization because my mom has been so heavily involved with it for my entire life. She trained, coached, and interviewed so many women while I was growing up, and for most of my life, I just watched in the background. The way my mom treated – and treats – people was the greatest example for me, and because she always gave me the choice of whether or not I wanted to be involved, I decided that I wanted to participate.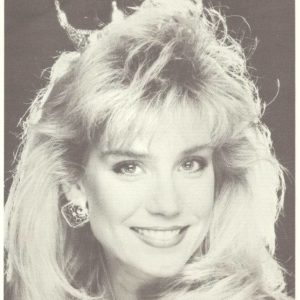 8. I was in the same high school orchestra as Miss Utah 2017, JessiKate Riley.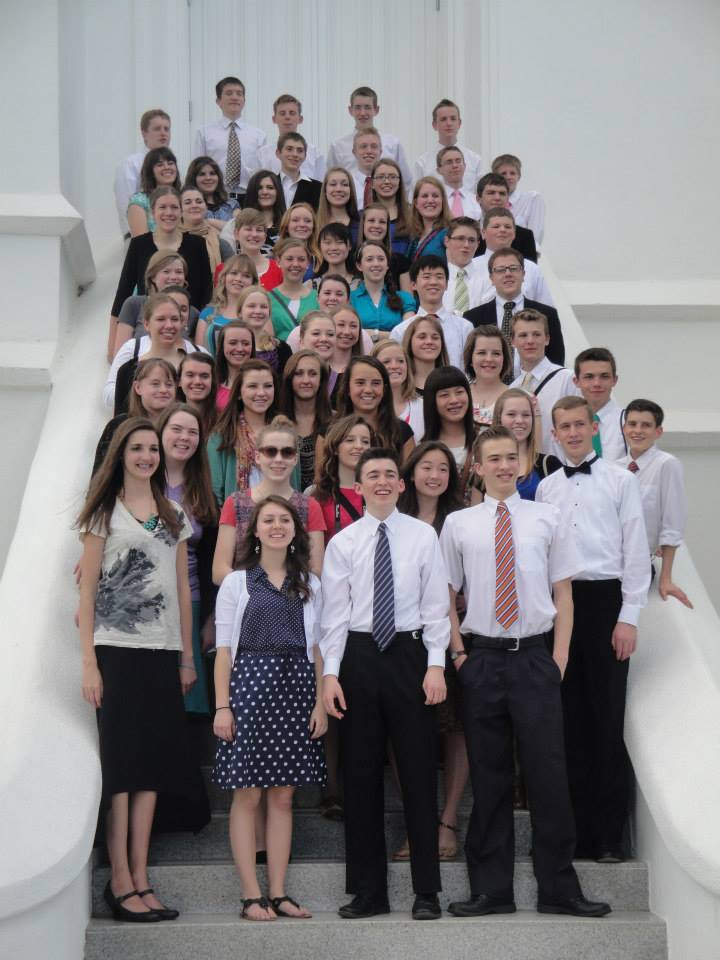 JessiKate and I performed in the American Heritage Lyceum Philharmonic Orchestra and it was one of the best experiences of my life! We played with the Trans Siberian Orchestra, William Joseph, Jackie Evancho, Jessie Funk, and more.
We originally met through this orchestra and I remember when she told me that she was planning to try out for Miss Utah's Outstanding Teen for the first time and then went on to win the whole competition! Now look where we are today — it's really crazy how life turns out.
9. My favorite foods are pizza, pumpkin bread, chocolate chip cookies, and peanut butter cookies.
No explanation needed here.
10. I'm the oldest of five siblings.
I have two brothers and two sisters: Ally (who I competed with at Miss Utah), Rachel, Matt, and Jake. My siblings are my best friends and some of the best people I know. They're so supportive and I'm lucky to have them.
11. I GREATLY dislike avocados.
I know this fact will get a lot of hate, but I can't get past the flavor and the texture. I know — I'm a disgrace to Millennials.
12. I play four instruments and love singing!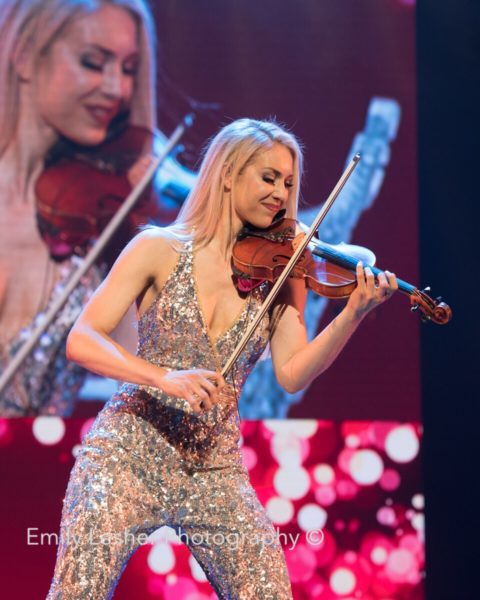 The violin is my favorite instrument, but I also play the piano, guitar, and ukulele. Singing in my car and in the shower is also one of my favorite pastimes.
13. Lord of the Rings is one of the best movies of ALL TIME.
It's been my favorite since I was a Kindergartner. Frodo Baggins was my childhood crush (I don't even know why, but it must have been his blue eyes).
14. I'm an extroverted introvert.
I grew up very shy and was known as the "quiet girl." I wanted to be outgoing and social because I was made to believe that my "quietness" was a bad thing from my peers. Now, I love the fact that I'm an introvert at heart – I'm very independent, comfortable being alone, and I prefer a night-in reading a book over a  night out on the town. That being said, I do love being around people, and when I'm around them it's a blast and I love it! I just need time to recharge my social batteries.
15. I was a math tutor for four years!
Working as a K-12 math tutor was such a great experience. My favorite part was working with the little kids! Teaching them how to solve addition and subtraction problems in their head was challenging but so rewarding. There were difficult times where I felt more like a babysitter than a tutor, but the good days definitely made up for the not-so-good days.
16. I plan to become a lawyer.
I am currently preparing for the LSAT exam which I plan to take this November. I like the unique challenge that a lawyer's career presents as well as the opportunity to do plenty of good for people. Right now, I'm leaning towards specializing in Family Law and adoptions.