In June, I had the opportunity to go to Orlando and watch as our very own Miss Utah's Outstanding Teen, Claire Inouye killed it at Miss America's Outstanding Teen (MAO Teen). She did a phenomenal job representing Utah and I could not be prouder.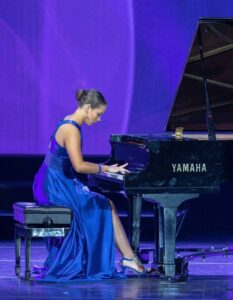 She walked away with the Random Acts of Kindness Award and the Outstanding Instrumentalist Award! (Which, if you've heard her play, was no surprise at all.) I also got to meet all of the Miss America Candidates and feel one step closer to competing for the title of Miss America in December. I am so pumped for Miss America!
While at MAO Teen, I found myself reminiscing on my years competing in Miss Utah's Outstanding Teen (MUO Teen). Through MUO Teen, I learned some of the most valuable lessons including persistence, determination, and service. More than anything else, the process of preparing for MUO Teen prepared me for the Miss Utah Competition.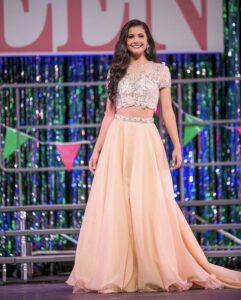 What a lot of people don't know, is that I competed for Miss Utah's Outstanding Teen three years in a row. Each year, I was lucky enough to earn the title of 2nd Runner-Up. Although it was hard to receive the same placement each year, it helped me become a more persistent person. I learned how to work for everything I do and realized that winning is not always the end goal, the end goal is to be better than the person you were yesterday. 
The year after I started competing in the Miss Utah program, my little sister Axuray won the title of MUOT! She served flawlessly and with so much love. I enjoyed seeing her succeed. I had the opportunity to go watch her compete at nationals in Orlando. Watching her experience nationals and hearing her advice and thoughts on the week has given me a good perspective on how competing for Miss America will be. I'm so happy that even after my run with state, I was able to experience it all over again with my little sister.
The MUO Teen competition is very similar to the Miss Utah competition. And going to compete for Miss Utah felt like something I had already done before. It made the competition a lot less stressful. I felt confident in my abilities because I had been working on all of those same skills since I was 13 years old. 
I met so many wonderful girls that I have kept in contact with to this day. In fact, some of them competed for the title of Miss Utah with me! The MUO Teen program gives young girls opportunities that they wouldn't otherwise have. I urge every young woman who is wanting to be apart of the Miss America program to start with the teen program. I know it's what helped me to become the Miss Utah I am today.