Six preliminary honors were awarded during the first night of the Miss Utah Scholarship Competition held at the Capitol Theatre on June 9, 2022. 
In addition to the preliminary talent and red carpet awards, newcomer talent and red carpet preliminary awards (for candidates competing at Miss Utah for the first time), Soles4Souls shoe drive winners, and doTERRA Excellence in STEM scholarships were also announced. 
Preliminary Talent Winners
Chloe Henry, Miss Legacy, won the preliminary talent competition and will receive a $100 scholarship. Chloe performed a classical vocal solo to "Time to Say Goodbye." She is studying musical theatre at Utah Valley University.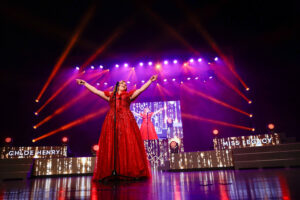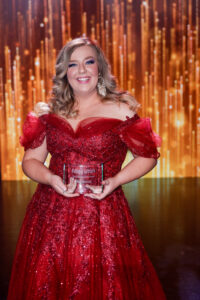 Halle Eschler, Miss Uintah Basin, and Chelsey Carlson, Miss Rocky Mountain, tied for the preliminary newcomer talent award. Halle performed a dance solo to "You Say" and is studying dance at Southern Utah University. Chelsey performed a ballroom fusion solo to "TAKI TAKI" and is studying communications at Utah Valley University. Both will receive a $100 scholarship.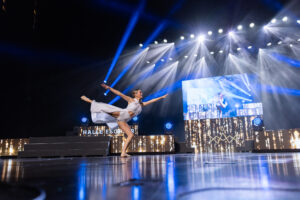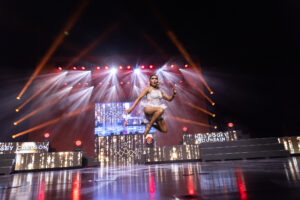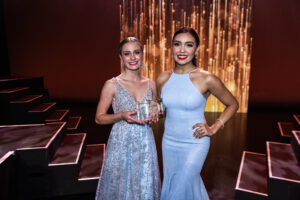 Preliminary Red Carpet Winners
Brenley Veater, Miss Southern Utah, and Lindsey Larsen, Miss Utah County, tied for the preliminary red carpet award. Brenley studies computer science and digital defense at Utah Tech University. Lindsey studies ballet performance and kinesiology at the University of Utah. Both will receive a $100 scholarship.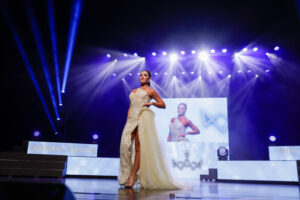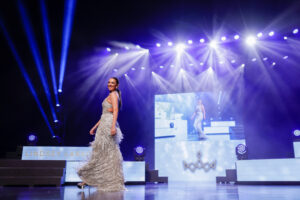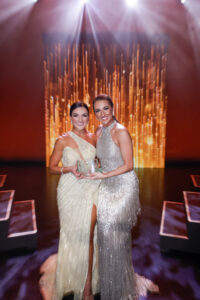 Ryleigh Paulin, Miss North Ogden, won the the newcomer red carpet award and will receive a $100 scholarship. She is studying journalism at Utah Valley University.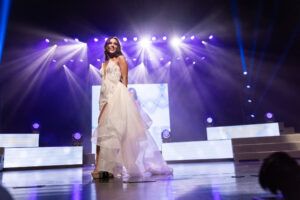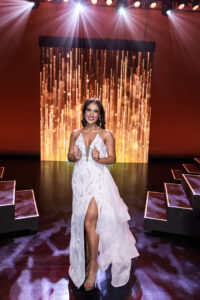 Soles4Souls Shoe Drive
Haylie Howe, Miss Pleasant Grove, was recognized for raising the most shoes – 7,005 pairs! – for the nonprofit organization, Soles4Souls. She will receive an all-expense-paid international humanitarian trip with the organization. 
Paisley Healey, Miss Spanish Fork, was recognized in second place for collecting 6,122 pairs of shoes. Emily Weber, Miss Salem, was recognized in third place for collecting 5,330 pairs of shoes. Melanie Grob, Miss Washington County, was recognized in fourth place for collecting 5,031 pairs of shoes.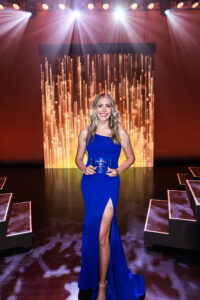 doTERRA Excellence in STEM Scholarships
For the fourth consecutive year, doTERRA awarded two $500 scholarships to candidates that have excelled in STEM-related fields. Eligible candidates participated in a private interview with a representative from doTERRA.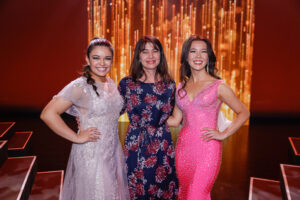 Miss American Fork, Aubrey Moedl – a neuroscience and gerontology student at Brigham Young University – and Gabriela Ulloa, Miss Wellsville – an elementary education and Spanish student at Utah Valley University – were awarded the 2022 doTERRA Excellence in STEM scholarships.