Whether I'm at the gym or about to walk into an interview, there are certain songs that just make me feel pumped up and alive! I believe that what you listen to can have a huge impact on your mindset and so it's good to hear powerful anthems and positive themes — especially during competition.
Over the years, I've compiled a list of songs that make me feel excited about life. I love these songs because they remind me of the feelings of excitement and the adrenaline rush I've experienced while competing. So whether you need an updated workout playlist or just want songs that make you feel good, here you go:
1. The Greatest Show – The Greatest Showman
This was the song I blasted right before walking into my Miss Utah interview. It has such a positive and powerful vibe that makes you feel like your body is brimming with anticipation and happiness.
2. You Should See Me in a Crown – Billie Eilish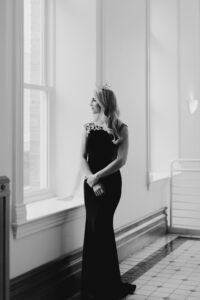 Let me tell you…I really feel this song. I feel like a powerful queen who can do ANYTHING when this song comes on. If you need to feel like a queen, then this song is for you.
3. …Ready For It? – Taylor Swift
Are YOU ready for it? It's no secret that I'm an avid Taylor Swift fan, but this song is one of the best hype songs I've ever heard.
4. I Like It – Cardi B
I really like the feel and beat of this song. It has helped me push through some of my most difficult workouts — especially the Stairmaster. The best line? "I run this shiz like cardio!"
5. Hair Up – Trolls Soundtrack
The beat of this song and the crescendos that lead to the huge downbeats make this song a great dance-a-long, pump-you-up kind of jam.
6. Pompeii – Bastille
This was the opening number song that played during my first year at Miss Utah. The feeling when the lights hit the stage and I danced alongside 50 other women is a feeling I still can't put into words. I nearly cried the first night on that stage because of all the emotions coursing through me and I will never forget that memory. When I hear this song, I go back to that moment.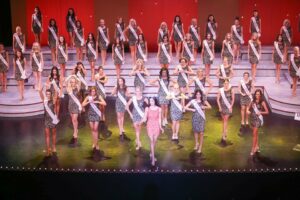 7. The Greatest – Sia
This song's resounding theme is unwavering perseverance. It's not easy to continue pursuing your ambitions — it takes hard work. This song captures the determination and pain required to achieve your goals.
8. Pump It – Black Eyed Peas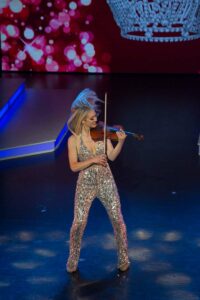 This song inspired my talent piece and every time I hear it, you had better believe that I get pumped. Every time I hear it I can't help but play an air violin along with the song.
9. All I Do Is Win – DJ Khaled
My roommate and I had a dance party to this in our hotel room right before heading up for our Miss Utah interviews. This song gives you a surge of confidence needed to perform at your best and the belief that you can win.
10. I Wanna Dance with Somebody – Whitney Houston
Hearing this song, you can't help but want to dance with somebody; it has an optimistic vibe that just makes you feel good!
11. Live It Up – Jennifer Lopez, Pitbull
This is yet another Miss Utah song that played during the opening number of the Miss Utah production. I always feel excited and ready to work when I hear it.
12. That's My Girl – Fifth Harmony
This was my favorite song that played during the Lifestyle and Fitness competition. It is so empowering and speaks about women who have endured difficulties but then get back up and keep pushing themselves regardless of difficult circumstances.
13. Don't Stop Me Now – Queen
I dare you to try listening to this song while running on the treadmill. You'll be surprised at the level of motivation you feel to keep going! Nothing beats Queen.
14. Unstoppable – Sia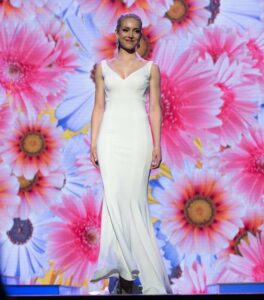 This was one of the first songs I walked to during the Evening Gown competition at Miss Utah. It's a song full of positive affirmations and messages of self-love.
15. Unspeakable Joy – Kim English
During my last year competing at Miss Utah, this was the song that played during our opening number and as I was crowned. As I was crowned and stared out at the audience, the feeling in that moment matched the title of the song: unspeakable joy.