Hello there! It's Sasha again, and I'm excited to share that voting for Miss America's People's Choice award is finally live! I feel privileged to represent Utah at the 100th Miss America competition this December. Like millions of little girls, I grew up with dreams of walking the Miss America stage. In recent years, that dream has been made possible as the iconic Miss America Organization (MAO) has stepped away from the "beauty pageant" and leaped into the future with an evolving competition that emphasizes social impact, professionalism, and entertainment value.
Miss America scholarships empower candidates like me to give back to the community while achieving higher education. The Miss America Foundation is the largest provider of college scholarships to young women in the world, responsible for millions of dollars of aid at the local, state, and national levels. As a competitor in the organization for 7 years, I've earned $17,000 in scholarship assistance while developing professional skills related to public speaking, digital media, and social impact.
My Miss America Journey
I can speak firsthand to the value of Miss America in guiding young women towards becoming their best selves. Applying the skills developed through MAO enabled me to "find my voice" both literally and figuratively; the first video I ever had go viral was a montage set to The Greatest Showman that documented the countless hours I spent practicing my Miss Utah talent piece. Sharing similar videos documenting my small business and life led to growing an online presence measurable by 1.3 million followers on TikTok, 32K Instagram followers, 51K subscribers on YouTube, and an average weekly viewership of 3.1 million. 
Growing an online platform has granted me two years of experience navigating life under the microscope of millions of eyes. I am well-acquainted with the highs and lows that accompany a national platform and presence. Videos documenting my small business, Archive Sunday, have reached 100+ million impressions globally, leading to collaborations with international brands including Quickbooks, Ulta, Shopify, and the Prequel App. I've demonstrated a proven ability to translate views into dollars; at present, Archive Sunday has approximated seven figures of revenue, even after I chose to step away from operations to fulfill my year of service.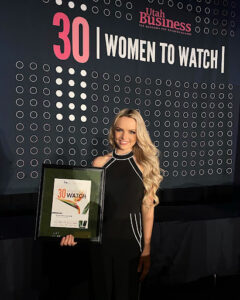 The Crown: A Tool to Influence
It might sound silly, but I take the role of an "influencer" very seriously. I was raised in the first generation of women to experience high school through the distorting lens of Instagram. I know how difficult it can be to navigate the pressure of comparison to a picture-perfect influencer. Consequently, I am deliberate in curating a channel that promotes authenticity, compassion and inclusivity. I create videos that show me exactly as I am; studying with no makeup, geeking out over Harry Potter theories, or maybe in full glam on my way to a photoshoot. The good, the bad, the wins and losses — I try to share it all, in a way that fosters community over comparison. It's been my goal as Miss Utah to use my online platform in a way that challenges the public perception of "pageants girls," exercising pragmatism and facing stereotypes head-on. When I speak to my online audience, I'm talking to my younger self; 86.4% of my followers are female and half are teenagers.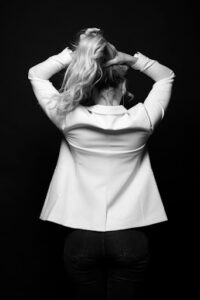 My Vision for Miss America
As Miss Utah, I've chosen to serve our state with a personal motto of "substance over sparkle," focusing my efforts on supporting Utah's vibrant non-profit landscape and advocating on behalf of my social impact initiative, Refugees Welcome. My focus is twofold: 1) support our community's refugee-led support organizations and 2) engage Americans in the important work of welcoming newcomers. In an era where Miss America looks to redefine itself on the national stage, I am uniquely prepared to forward the role of Miss America as an iconic national symbol for welcoming refugees. With a background in political advocacy, an online audience of millions, and firsthand experience volunteering in the heart of the crisis, I have the preparation needed to maximize the Miss America podium and enact substantive policy change in line with the needs of our nation's refugee community. My year of service would be dedicated to combating harmful rhetoric on immigration, and instead promoting the American ideal of "lifting our lamps" to welcome those fleeing persecution and violence.
I would be honored to receive your vote for Miss America. I worked for 7 years to get to this moment, and by the grace of God, I am honored to stand shoulder-to-shoulder with the 100th Anniversary Miss America class. The class of 2021 represents a diverse and vibrant network of female leaders. They are the changemakers of today and tomorrow. Your donation to the Miss America organization ensures the future of this iconic institution and helps women like me achieve our dreams. As an entrepreneur and small business owner, I understand the importance of investing wisely.  I'm asking you for a donation – large or small – to support my shot at Miss America and help the iconic organization continue their mission of preparing great women for the world, and preparing the world for great women.
Cast your vote HERE!
Click to view my website HERE.
Find me on Instagram and TikTok: @sashaesloan