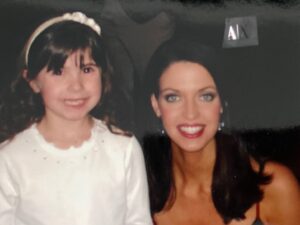 I am still in complete shock and awe that I had the fabulous opportunity to represent my beloved state at the Miss America Competition — something I have been working towards and dreaming of since the age of eight when I went to Miss America for the first time.
I had a phenomenal time competing, networking, and making new life-long friends. The experience is one I will not soon forget. And I am so grateful to have had my amazing family, board members, and friends to support me through the process.
Social Impact Initiative Scholarship
I was humbled and ecstatic to have been named a top-five finalist for the social impact initiative scholarship portion of the competition. I have been working on Servesteem: Increasing Self-Esteem Through Service since the age of 13. It has truly become a part of me and something that I have enjoyed seeing grow and develop throughout the years.  It was an honor to have my efforts acknowledged in something that I am incredibly passionate about and truly believe is the way to change the world for the better.
The debate portion of competing for this award was quite interesting. They had each of the top five candidates on the stage with a judges panel who was able to ask each person two questions. They could relate to our SII or anything else. The questions I was asked had nothing to do with Servesteem and because of this, I tried to tie my answers back to how my SII relates to day to day life. Service is all around us and I truly believe that the answer to changing the world is through service and kindness.
My SII is in memory of my Great Uncle Lynn who was severely mentally and physically disabled. He was my best friend and unfortunately passed away when I was 13 years old.  His love and friendship continue to live on through Servesteem. To be recognized for my SII means more than just the work I have done, but the life my Uncle Lynn lived. His memory will live on and is the reason I am the person I am today and why I believe in what I do.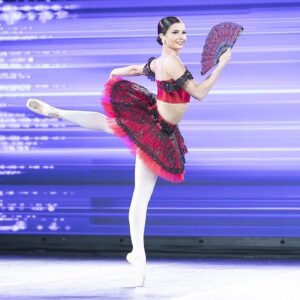 My time at Miss America was nothing short of exhilarating. I am especially grateful for the Miss Utah Board and all of their help and support through the most challenging and exciting period of my life thus far. I couldn't have asked for a better team to back me up and help me prepare. And thank you to all of my followers throughout this year for being with me every step of the way. It means more to me than you will ever know.
And lastly, I would like to congratulate the new Miss America Camille Shrier. I am enthusiastic to see what she does with the rest of her year. And to see how the Miss America program continues to grow through the years. No other organization, in my opinion, empowers women the way that they do. I am proud to be a part of this program and all the good it does.