I've loved learning about leadership over the years and serving in leadership positions both at the high school and college level and through the Miss Utah Organization. I'm by no means a perfect leader and there is still SO MUCH I have yet to perfect and learn, but I wanted to share my thoughts because whether you're in pageants, student government, your chosen career field, in any type of relationship, etc., leadership is always relevant.
1. Listen
You can tell when someone listens to you and cares versus when they're staring at you with glazed eyes, not paying attention, or are just waiting for you to finish up so that they can start speaking. Listening to others for their opinions and insight is crucial, if not most important, for good leadership.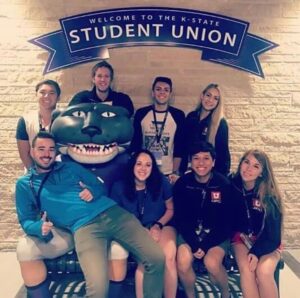 One of my favorite leaders was my Executive Director of the Union Programming Council at the University of Utah. He always listened to what I had to say and, more importantly, helped implement my suggestions and actually took them into consideration.
Sometimes things didn't work out — like when we made less than $20 from a fundraiser. Other times, things worked out perfectly like when we had thousands of people turn out for Crimson Nights and for Panda Express fundraisers. But the important part about listening is that it creates trust and respect; you become a team when you listen and so if it doesn't turn out the way you hoped, you learned together. If it's a success, you succeed together!
2. Lead with your "why"
The "why" should always be the focus and the purpose of leading. If you haven't seen Simon Sinek's lecture on "Finding Your 'Why'" then stop reading this and watch it right now!
Leading with your purpose will result in SO much more success. As Miss Utah, my "why" has been letting people know that they matter and making as much of an impact as I possibly can with the time I've been given. Leading with my "why" means that getting up before 4 a.m. for appearances, having back-to-back events, or taking picture after picture, are all things I'm happy to do because it's all part of leading and achieving with my "why."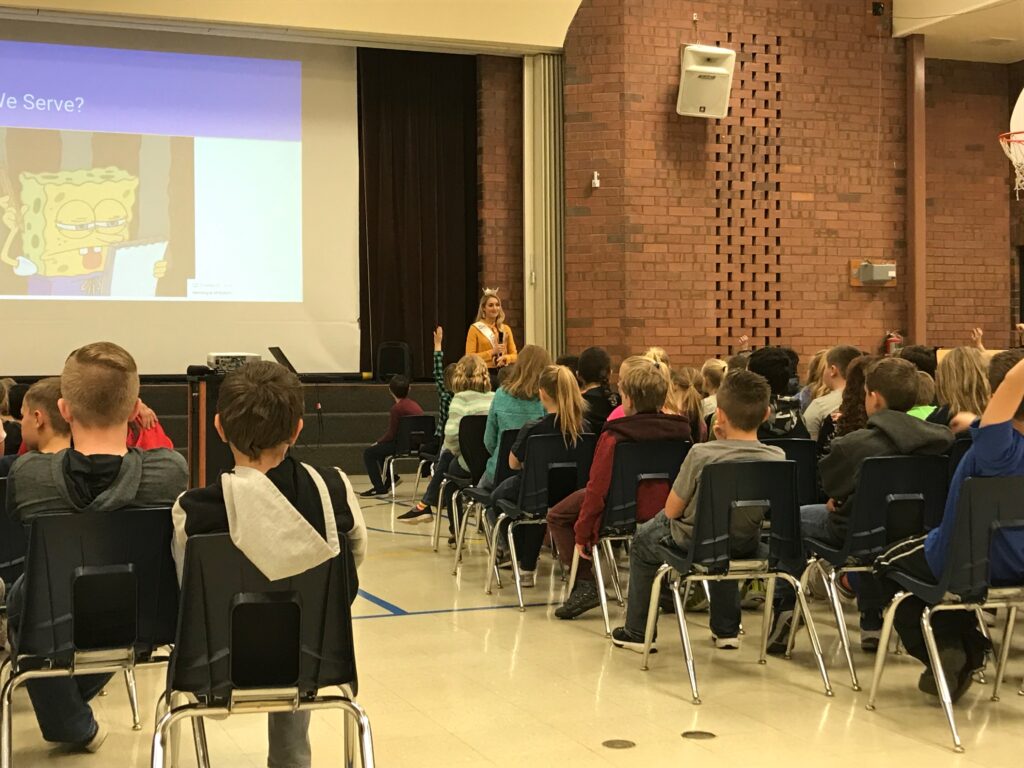 3. Plan 
Whether it's a fundraiser, party, meeting, interview, or anything else, taking the time to plan will always pay off.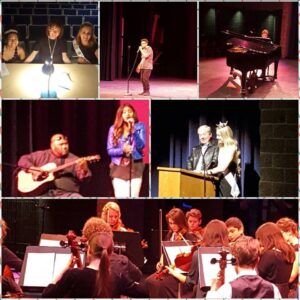 Back when I was Miss Orem, I wanted to put on "Orem's Got Talent" and was intimidated by planning an event of that size. Even though the thought of planning and executing it scared me, I remember taking the time to think the event through and plan accordingly with my team.
This meant meeting with school administrators months in advance to get permission for a venue, developing marketing materials and promoting them throughout my city, planning tech rehearsals, writing a script, and more. It was scary, and of course, it wasn't a process free of mistakes, but I was grateful that sufficient planning went into it to make it a success.
Any event requires planning ahead and planning for every outcome: inclement weather, low turnout, high costs, and more must be considered in order to alleviate stress and make the greatest impact.
4. Patience
Leading requires a lot of patience. I would say that one of the primary purposes of leadership is to teach us that life never goes according to plan. For example, my team and I had planned a fundraiser with a food truck that was set to begin at 11 AM towards the end of November. 11 AM came and the food truck didn't show because — as we found out later — they had forgotten about the event. It was really stressful at the moment, but we called them up, reminded them, and everything worked out. Life doesn't go according to plan and so it's best to take a deep breath, recognize that the stress is only temporary, acknowledge that not everything is in your control, do what you can to make it right, and keep moving forward.
5. Follow
It sounds backward but it's so true. You may not always be the person that came up with that million dollar idea and that's okay! Offering support and backing someone up is also the trademark of a true leader. It also can result in a success that wouldn't be achieved otherwise!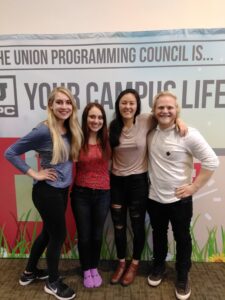 When I was Director of Community Service for the Union Programming Council, my AD's planned an event, "Beanies and Blankets," all on their own; they came up with the idea, made the arrangements, and I was there just to offer support. Their event was one of our most successful and I was so proud of them! We were also able to grow by leading in different ways. Even though I took more of a backseat, I was still able to lead just by being there to support and help where they needed me.
Learning to lead is an ongoing process. I've been lucky to have learned these valuable lessons along the way and am looking forward to mastering this invaluable art throughout the rest of my life! What are your favorite lessons you've learned from leadership?