This post covers the difficulties of failure in pageants, how failure is relative, how I personally dealt with failure, and how it can be positive if dealt with correctly.
There was only one name left to be called into the Top 15 at Miss America and most of us had accepted that we would most likely not be named. When the final contestant's name was read and she happily danced offstage, my 35 remaining sisters and I slowly came to terms with the news. It almost felt like we were in a fishbowl and everyone was watching to see how we would react. Some of my sisters stood in shock, many braved smiles, and some couldn't hold back the tears as we exchanged hugs and whispered condolences.
Failure: An inevitable part of pageants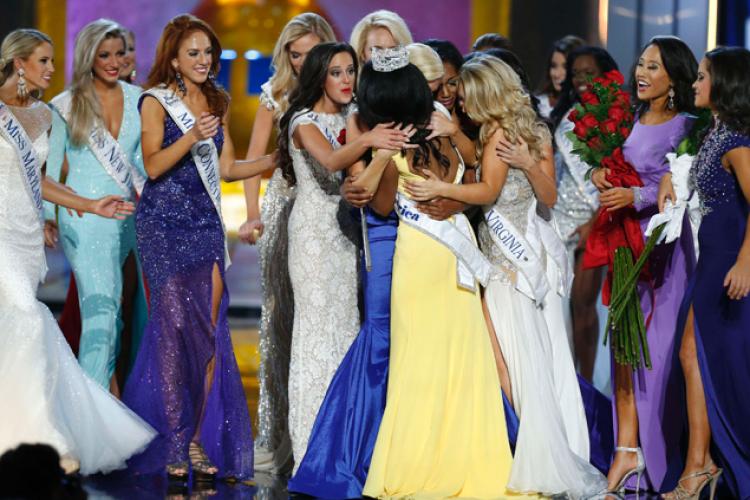 What's more integral in the pageant industry is the fishbowl failure effect that each woman has to experience. When you don't achieve the goals you want to at a pageant, it's not like it is when you don't receive that marketing job you were gunning for; you can't quietly hang up the phone alone in your car and have a good cry because EVERYONE knows the outcome. Everyone knows that you placed as Second Runner-up one year and then didn't break the top five the next year and they know if you didn't place at all. You can't quietly come to terms with your failure because just as you compete in front of an audience, you have to deal with losing in front of an audience.
Whether it's onstage at Miss Utah, on a live telecast at Miss America, or on social media after the fact, you can feel countless pairs of eyes eagerly watching to see how you'll react. People diligently search for any hint of disappointment creeping onto your face or your feed and if there happens to be a trace of it…you'll hear about it.
My failures and successes
This isn't to say that failure is determined by whether you place in a competition or not. I firmly believe that success and failure are determined by your attitude, how you treat others in the competition, and whether or not you meet your personal goals. When I didn't make the top ten at my first pageant (Miss Utah's Outstanding Teen) I still felt like a winner because I decided that I would act like one.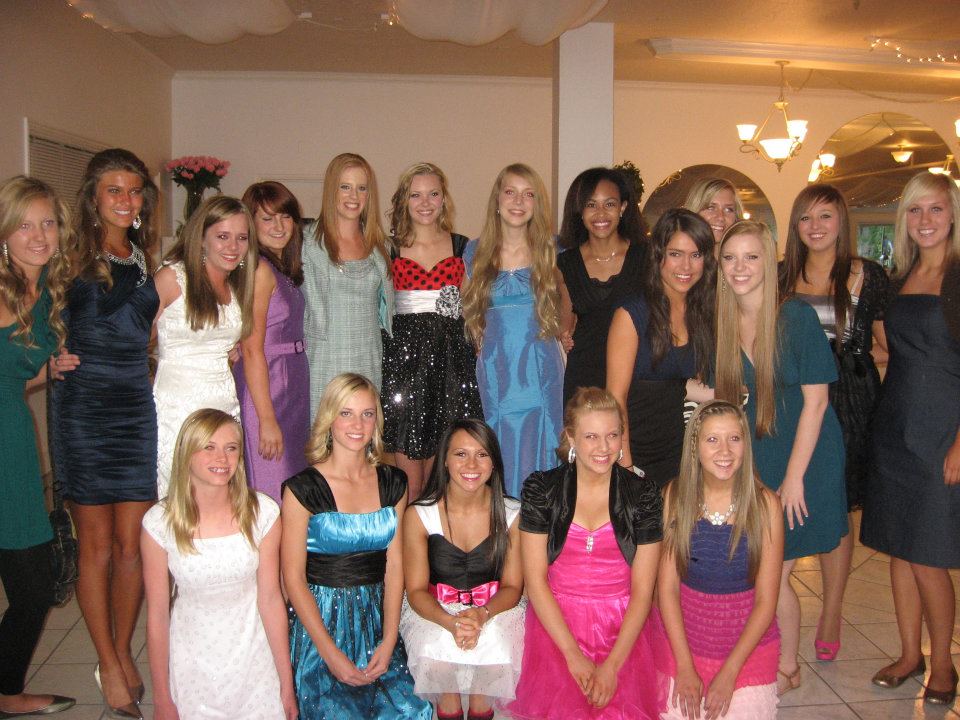 I walked away truly satisfied with my experience at MUOT because I had been happy for the other girls and had helped them prepare for their different phases of competition — being their cheerleader became my personal success. This isn't to say that I wasn't disappointed or didn't cry afterward — because I definitely did — but I didn't want to let an outcome I couldn't control determine my personal success.
I felt the same about my Miss America experience and knew that I had done my best. I felt good about every area of competition, and was so proud of and happy for my sisters who went on to compete; I left the competition with no regrets and so I felt successful even though I didn't place.
I wish I could say that I kept that mentality throughout the entirety of my pageant career!
There was a time when I sharply felt the sting of failure after I didn't achieve my dream job. This happened during my second year of competing at the Miss Utah competition. The previous year, I had placed as First Runner-up and worked so hard over the next year to improve in every area so that I would be even stronger for my competition the second time around. Competing at Miss Utah 2017, I felt so ready for the job. I had put in the work and I felt like I could handle the role; I wanted to win so badly and that became my main focus…and that was a mistake.
When I was called as First Runner-up for the second time, there were so many emotions running through me. I felt grateful to have placed that high for the second time — especially in a group of such talented and amazing women — but then I also felt sadness and disappointment. After we had finished all the pictures, I tried to hold back tears as I was greeted by friends and family. I couldn't help from crying in the dressing room, during the car ride home, before I fell asleep, when I woke up, as I ate pizza, etc. I felt like I had improved in so many ways but my placement didn't reflect that.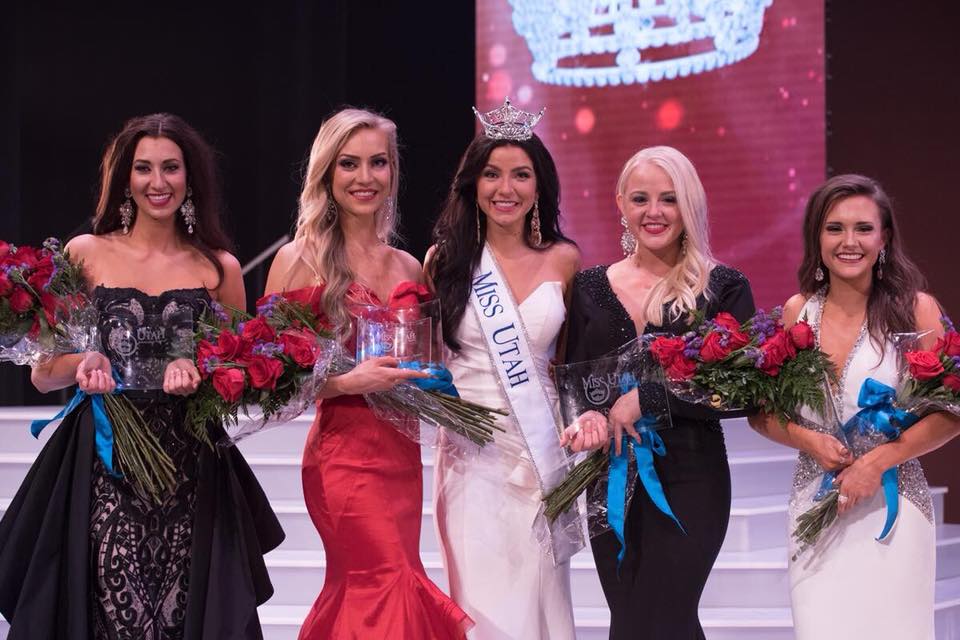 I felt bad for even feeling sad! I mean, I had placed as First Runner-up — a placement that most girls would die to achieve! Even now as I type this, I feel frustrated that I even felt that way. But whether you place as First Runner-up or not at all, the sting of failure is still there. But you know what? It just wasn't my time. It was JessiKate's time. And I am so grateful that it was.
Seeing how everything played out, all the life lessons I learned, all the opportunities I had, and all the people I met before becoming Miss Utah, I wouldn't change a thing. I realized that it's truly all about timing and that if you're meant to be Miss Utah, you will become Miss Utah. If you're not meant to be Miss Utah, you'll go on to bigger and better things.
But at the time, there were moments where I felt so discouraged and disheartened; there were some times where I questioned if I would even go back to compete again because of the negativity I felt internally and the negativity I received from outside sources. What's sad is that some people were rooting for my failure — that's part of competing in pageants. But, thankfully, for all the negative comments and rumors out there, there are 50x more positive ones to combat them. At the end of the day, I am so glad that I experienced the negativity because I wouldn't be who I am today without it.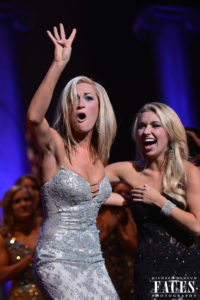 Even though I was disappointed at my 2017 outcome largely because of my focus on winning, I still believe it's important to let ourselves feel the failure in order to move on from it; you are not a bad person for feeling disappointed or sad if the outcome you hoped for doesn't happen. It makes sense! We dedicate so much of our time to service, physical fitness, talent, speaking, walking, mock interviews, our platforms, etc., that it makes sense to feel discouraged when the outcome we hoped for doesn't happen.
One of my friends, Miss Utah 2013 Ciera Pekarcik McCausland, said that it's like a breakup: you have to feel the pain, cry, eat ice cream, then move on. Whether it's the pain that comes from not placing or not winning, the failure is still there just like anything else in life. It's important to acknowledge and face it instead of burying it underneath frustration or anger.
Even though it's important to acknowledge the failure and let ourselves feel it, I believe it's also important to not let it consume us. If we hold a grudge for not winning Miss Utah 2017, Miss Georgia 2018, or Miss Orem 2018, then it could ruin us instead of making us stronger.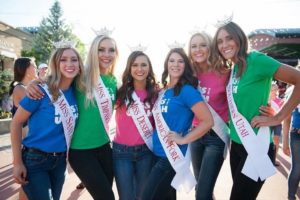 Coping with failure in a positive way
I believe the best solution is what I mentioned above: finding personal goals that you can achieve no matter what the competition's outcome may be. I believe that's why my experience at the Miss Utah 2018 and Miss America 2019 competitions were so positive and rewarding. As I competed for both competitions, I walked in with the primary goal of being kind and making friends; I wanted the other women I competed with to know that I loved and cared about them. Because I wasn't so focused on winning, I felt so much more fulfilled both when that crown was placed on my head and then at Miss America when I didn't place at all.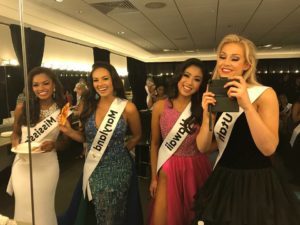 Ultimately, dealing with failure in "pageantland" isn't easy because by simply participating, you put yourself in a very vulnerable position. You put all of what makes you who you are out on the table to be judged and when it doesn't turn out the way you hoped… it can be really hard. But at the end of the day, that's what makes us strong and empowered women. We are women who are powerful journalists, mothers, doctors, lawyers, and teachers because we know what it feels like to deal with success and rejection; it takes incomparable strength to prepare for competitions of this magnitude and that strength stays with us for the rest of our lives.
I've become so strong and I owe so much of it to my past "failures" and I wouldn't take any of them back. I'm grateful for those frustrating and sad times because now I better appreciate the happy times and who I've become. I know the saying is cliche, but "everything happens for a reason" and when you keep that mentality in mind, you will never fail.